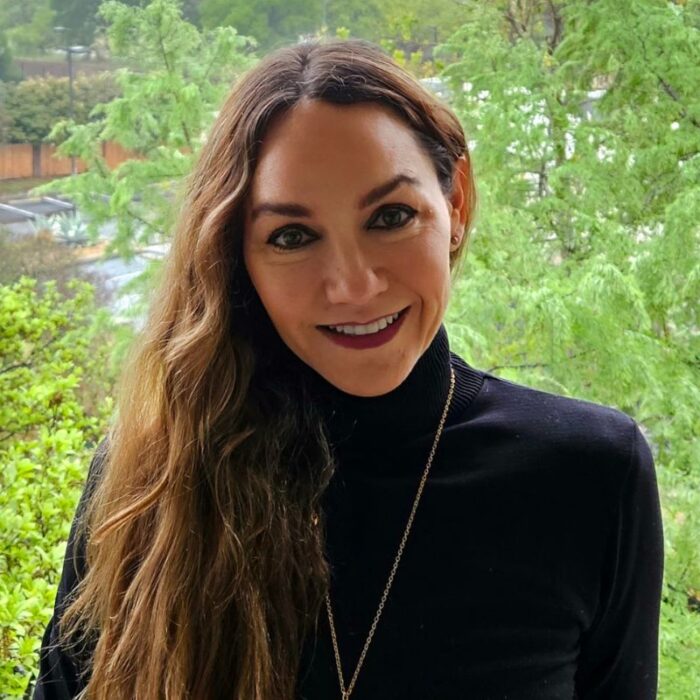 Carla Rodriguez
Licensed Marriage & Family Therapist
Meet Carla Rodriguez
Carla joined the Courageous Counseling team in 2022. She is fully bilingual, brings a wealth of experience to the team, and is well-versed in family and marriage counseling sessions.
Biography:
Carla Rodriguez, LMFT was raised in Matamoros, Mexico. and lived in Brownsville prior to moving to San Antonio. Carla was a special education teacher for 20 years in public schools. She graduated with a Bachelor's in Special Education from Baylor University and has a Master's in Marriage and Family Therapy from St. Mary's University. She is bilingual and offers services in English and Spanish.
Carla collaborates with clients to clearly assess their needs and to provide the tools that are necessary for success. She acknowledges that we all experience difficult circumstances during the life cycle that hinder our growth and is committed to providing exceptional individualized care to her clients ensuring they have a beneficial and enjoyable counseling process.
Carla's strength is her ability to develop rapport leading to strong therapeutic relationships. She feels honored to participate in clients' lives while witnessing them make bold choices about their future.
One of Carla's professional passions is working within the women issues arena including but not limited to anxiety, menopause, depression, self-esteem, infertility, motherhood, grief and empty nest syndrome.
During her free time, she enjoys being outdoors with her family, listening to live music and eating burgers. She also participates in volunteer work such as visiting nursing homes and delivering food for Meals on Wheels
Biografía:
Carla Rodríguez, LMFT se crió en Matamoros, México y vivió en Brownsville. Carla fue maestra de educación especial durante 20 años en escuelas públicas. Se graduó con una Licenciatura en Educación Especial de la Universidad de Baylor y tiene una Maestría en Terapia Matrimonial y Familiar de la Universidad de St. Mary's. Es totalmente bilingüe y ofrece servicios en inglés y español.
Carla colabora con los clientes para evaluar claramente sus necesidades y proporcionar las herramientas necesarias para el éxito. Ella reconoce que todos experimentamos circunstancias difíciles durante el ciclo de vida que obstaculizan nuestro crecimiento y se compromete a brindar atención individualizada excepcional a sus clientes asegurando que tengan un proceso de asesoramiento que les beneficié.
La fortaleza de Carla es su capacidad para desarrollar lazos que conducen a fuertes relaciones terapéuticas. Se siente honrada al poder participar en la vida de sus clientes mientras los ve llenarse de valor y tomando buenas decisiones que mejoran sus futuros.
Una de las pasiones profesionales de Carla es trabajar en el ámbito de los problemas de las mujeres, que incluyen, entre otros, ansiedad, menopausia, depresión, autoestima, infertilidad, maternidad, dolor y síndrome del nido vacío.
Durante su tiempo libre, le gusta estar al aire libre con su familia, escuchar música en vivo y comer hamburguesas. También participa en trabajos voluntarios, como visitar hogares de ancianos y entregar alimentos para Meals on Wheels.
"Only when we are brave enough to explore the darkness will we discover the infinite power of our light"

Brené Brown