Touchpoint Stress Management
While traditional in-office counseling and therapy sessions can be extremely effective, there are some instances in which additional support might help make the treatment progress faster and with more efficacy. The Touchpoint Solution offers a supplemental system to help manage stress and anxiety, and help to rewire your mind's fight-or-flight response to stressful situations.
Developed over several decades by a team of neuropsychologists, TouchPoints use gentle, alternating vibrations to modify your response to stress, rapidly shifting your "fight or flight" response to a more serene, balanced state and putting you back in control. You simply place TouchPoints on either side of your body – in pockets, socks, on straps, your belt, wristbands or even held in your hands – and begin to feel calmer in seconds.
We also offer an exclusive discount for Touchpoint purchases, which can be redeemed by clicking this link.
At Courageous Counseling and Consulting, we're able to combine our counseling and psychotherapy sessions with Touchpoints to help alleviate many common mental health issues. If you've been struggling with anxiety or stress management, talk to our team about combining Touchpoint with your treatment options. We also offer teletherapy and intensive therapy programs for those looking to take their mental health care needs to the next level, or for those who cannot make it into our San Antonio location in person.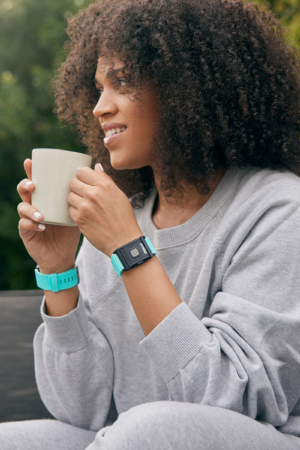 How Touchpoint Works
Want to know more about how the Touchpoint system works? Check out this video to learn more!